HGS-HIRe Information and Contact Session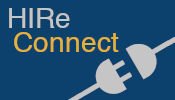 Not only for new participants of HGS-HIRe...
If you would like to know more about the graduate school or have questions...
The next HGS-HIRe Information and Contact Session for participants will be held as an online event on
Thursday, June 22, 2023, 15:00-16:30 (online via Zoom)
Access information has been announced by e-mail. If you did not receive it, please let us know by e-mail to info[AT]hgs-hire.de.
We will give some general information about HGS-HIRe as well as details on the procedures and the program of the graduate school.
Furthermore, we will try to answer some of the most popular questions and, as the case may be, individual requests.
There is no need to register for this event. Just drop in!
© 2008-2023 Helmholtz Association + Helmholtz Graduate School