HGS-HIRe Information and Contact Session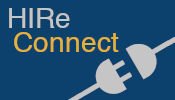 Not only for new participants of HGS-HIRe...
If you would like to know more about the graduate school or have questions...
The next HGS-HIRe information and contact session for participants will be held as an online event.
Friday, March 26, 2021, 11:00-12:30

Access information has been announced by e-mail and can be found

here in the internal area for participants, too.

We will give some details on the HGS-HIRe procedures and program and we will try to answer some of the most popular questions.

There is no need to register for this event. Just drop in!
© 2008-2021 Helmholtz Association + Helmholtz Graduate School